Different Types of Commercial Properties
Types of Commercial Properties in Cambodia
A commercial property (also called commercial real estate, investment or income property) is any property dedicated to gaining profit either by rental income or capital gain. With many different types of commercial properties to consider, it is essential for real estate investors to be knowledgeable about the pros and cons of each type to ensure that you're acquiring the right property that is fit for your business needs.
There are different types of commercial properties – each designed for a specific purpose and function. It provides venues for companies to conduct their business and provide services to their clients. Most of the commercial spaces are built in city centers. The exception are warehouses which require more space, and thus, built on the outskirts of the city.
Here are the types of commercial properties in Cambodia that you can choose: 
OFFICE SPACE
Office spaces are used as company headquarters or base of operations. They can be sub-classified into urban and suburban office space. Urban offices are built inside city skyscrapers and high rise buildings. They are generally in more populated areas with good transportation options and close to other commercial establishments.
Suburban offices, on the other hand, are smaller in size and located near the outskirts of the city. It is in smaller buildings with fewer floors, close to parks or other commercial areas where transportation is easy. Offices are usually inside Commercial or Mixed-Use Buildings and may be multi-tenanted, single tenanted or mixed-use, as in the case of shophouses in Cambodia.
Office spaces are classified by the BOMA or Building Owners and Managers Association International into three categories:
CLASS A – are offices that have the highest standards in terms of quality and furnishings. It is built in prestigious and prominent locations and has above average rental rates.
CLASS B – this type of office have average rental rates specific to its location and furnishings are fair to average.
CLASS C – offices in this category have lower rental rates, have minimal systems and furnishings, and ideal as a functional space for small companies.
RETAIL SPACE
Retail spaces are your malls, supermarkets, department stores, restaurants, and any other type of commercial space that sells goods and have items on display.
They are frequently on major streets, built at street level, or with a prominent location to drive customer traffic. The rental price of retail spaces varies depending on location, size per sqm, purpose and/or use. 
INDUSTRIAL SPACE – FACTORY/WAREHOUSE
Industrial spaces such as factory and warehouse are built near the outskirts of the city and along large transportation routes to allow easy access to heavy machinery and equipment.
It can vary in design and purpose but used as an industrial base of operations.
There are many types of industrial spaces broken down into the following:
HEAVY MANUFACTURING – this kind of industrial space houses heavy machinery and equipment needed to manufacture products. It usually has large open spaces to allow ease of movement among employees and enough space to install and customize the design of machinery. Manufacturing companies and/or factories use this kind of commercial space.
LIGHT ASSEMBLY – are spaces that have lesser floor area and used for product assembly lines or to house completed products.
BULK WAREHOUSE – warehouses are often located near seaports and airports to allow ease of transport and storage of goods before distribution. It features large open spaces and sometimes installed with heavy machinery.
FLEX INDUSTRIAL – flex spaces are a combination of industrial and office spaces. Owners use the offices as meeting areas for visiting clients, while the industrial space is designed for its specific purpose.
MULTI-FAMILY COMMERCIAL SPACE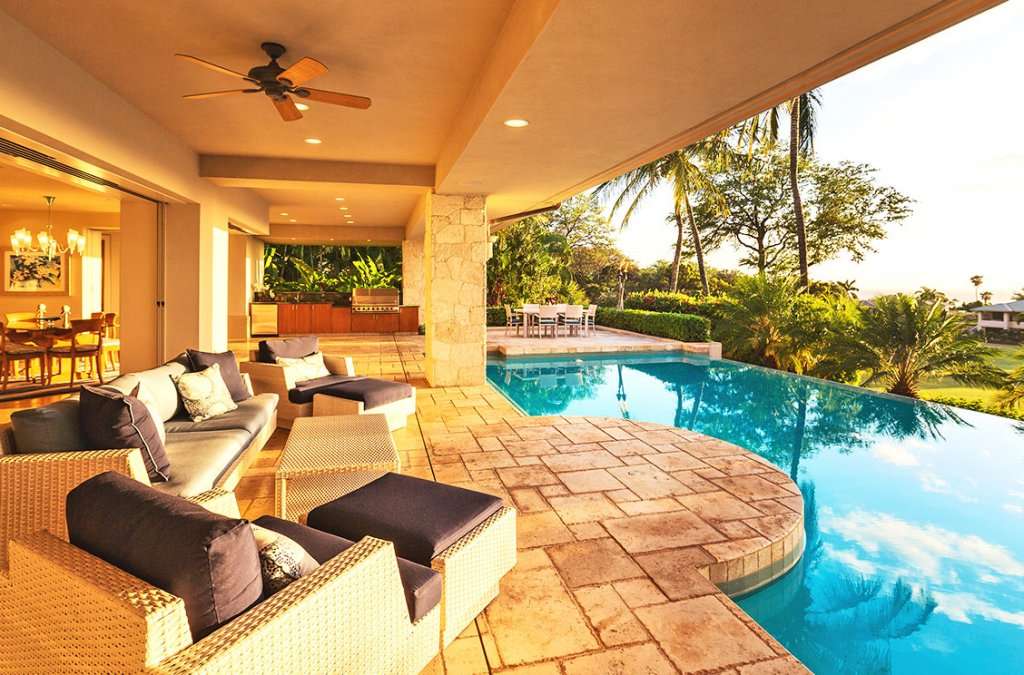 This type of commercial property is specifically built to be rented out to generate a passive income. Most common of this type are the commercial villas, townhouses, apartment complex, among others. They may also be multi-tenanted, single tenanted, or mixed-use depending on how it's designed.
HIGH-RISE – are apartment buildings or condominiums that have more than five floors and at least one elevator. Most of these high rise commercial spaces are mixed-use. The ground floor serves as retail or office space and the upper floors as residential spaces.
MID-RISE – this commercial space are multi-story buildings with elevators, but have considerably fewer floors than high rises. Like skyscrapers, it is mostly mixed-use commercial and residential spaces and built in city centers and urban areas.
GARDEN-STYLE – are residential spaces that have 1-4 floors and usually built in a suburban or garden setting. The most popular type of garden-style residential spaces are the villas and townhouses for rent in Boreys around Phnom Penh.
WALK-UP – apartments categorized as walk-up are 1-4 stories high and have no elevators. Walk-ups are the most common type of commercial/residential space for rent in Cambodia.
SPECIAL PURPOSE HOUSING – are a specialized type of housing space designed for a specific community like student housing, home for the elderly, or long term healthcare facilities.
HOTEL AND GUESTHOUSE
Hotels are establishments that offer temporary accommodations to tourists and travelers. They encompass the whole tourist accommodation type of commercial space, including guesthouses, major hotels, boutique hotels, and Bed & Breakfast. It is further broken down into different categories.
LIMITED-SERVICE – this kind of accommodation provides sleeping arrangements only and does not have a concierge, room service, or any other additional perks.
FULL-SERVICE – full-service hotels are like a home away from home. It provides all the comforts and conveniences that travelers need, including concierge services, room service, laundry and cleaning, and amenities like swimming pool, gym, and in-house restaurants.
BOUTIQUE – are hotels that are smaller in size and has fewer rooms than regular hotels. It also has full services but to a lesser extent. They are found in suburban and resort areas where there is a higher amount of backpacker crowd.
CASINO – Casinos are full-service hotels with gaming components like slot machines and poker tables. It caters to the upper-class clients who can afford the higher room rates and the betting tables.
EXTENDED-STAY – are housing accommodations rented for an extended period. It has limited service but provided with additional functions like kitchen spaces and living areas for guests.
RESORT-TYPE – are the same as full-service hotels. However, they are typically built in specific locations that have large spaces. Resorts also have ample outdoor grounds to allow the maximum number of guests that it plans to accommodate.
LAND DEVELOPMENT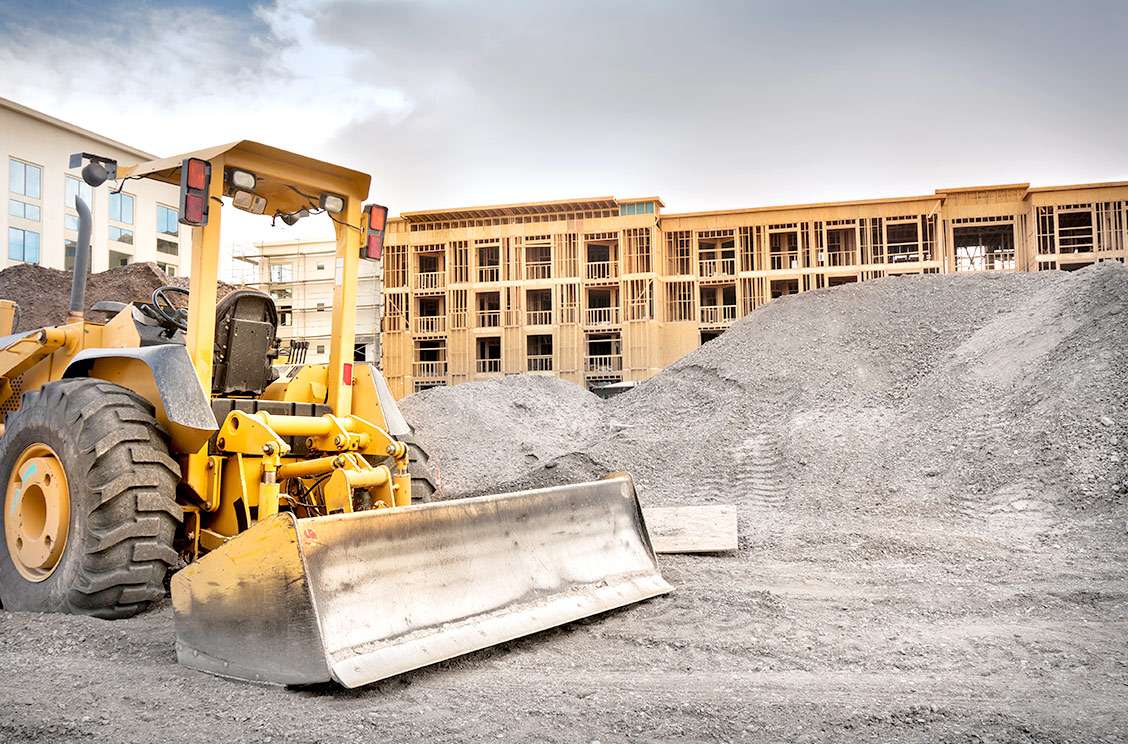 Another type of commercial real estate in Cambodia are the Land developments in commercial or emerging business locations. It has a higher market value and sold or rented above the standard land prices in other areas.
The value of the land is calculated based on its possible earning potential once developed.
SPECIAL PURPOSE COMMERCIAL SPACE
This kind of commercial space are built for a particular purpose including church grounds, amusement parks, storage spaces, gymnasium, public parks, bowling alleys, and many other areas with special-purpose facilities.
Whatever type of commercial property you choose, the main goal is to find something that will fit your business' specific needs. Get a real estate professional that will find the right commercial space for you and let them represent you in the negotiation with the property owner. Do not worry that you will not find your ideal space. Something will always be available for your purpose, market, and budget.
Now that you know the different types of commercial properties, learn about the pros and cons of Buying or Leasing commercial property in Cambodia.